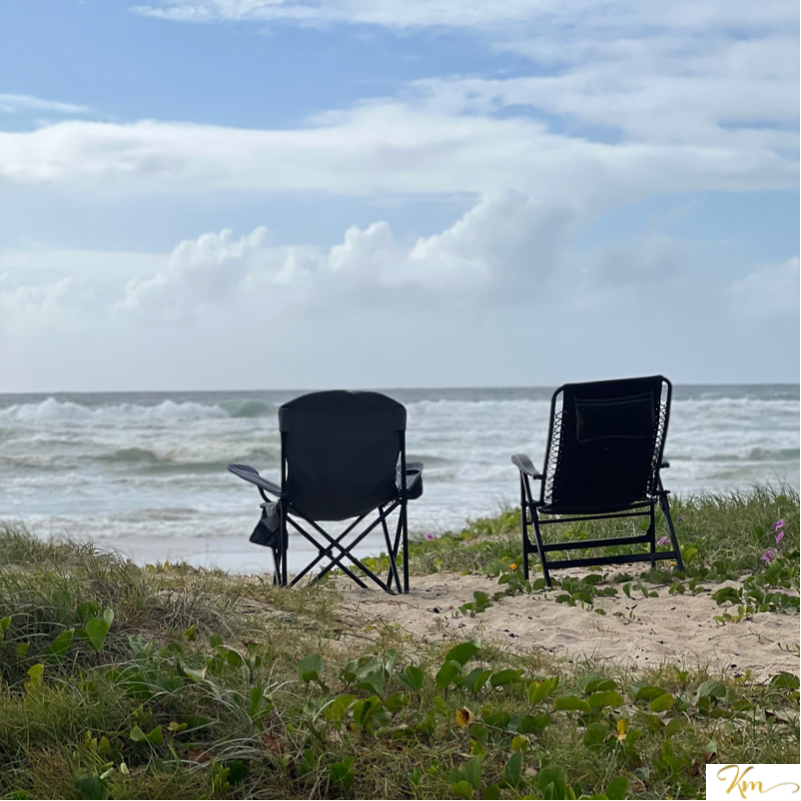 These school holidays I had the opportunity to go camping on the beach. If you know me well you reading this laughing out loud because you know how much I hate sand. It gets stuck in all your crevices. All of them hahaha, then you will be cleaning it out of everything for months after you been to the beach.
But guess what, I did it. I went camping and this place was paradise. I loved the fact that I didn't have phone service and it was so peaceful.
Waking up in the morning and watching the sun rise in the horizon was bliss. I would sit on my chair with a cup of coffee and just listen to the waves thinking about nothing. Nothing at all. I got to leave my troubles behind for a day. What would you do to have a day like that?
So I grew up in Africa. When I was growing up I wasn't exposed to camping and tell you what it's not something that many people are keen on doing. The first time I went camping in Australia I wasn't a big fan of sleeping in a tent,on the ground where a snake could potentially slither it's way into my bed. But I gave it go. Ofcourse after that I decided I was more of a glamper. That's when I started staying at glampsites.
This particular camping was more like glamping. We had our tent off the ground, thank goodness. I literally had to climb a ladder to get into bed. I was really made to feel comfortable as my host knew my fears.
Imagine how I felt when I got there and was told this trailer was to be our lodgings.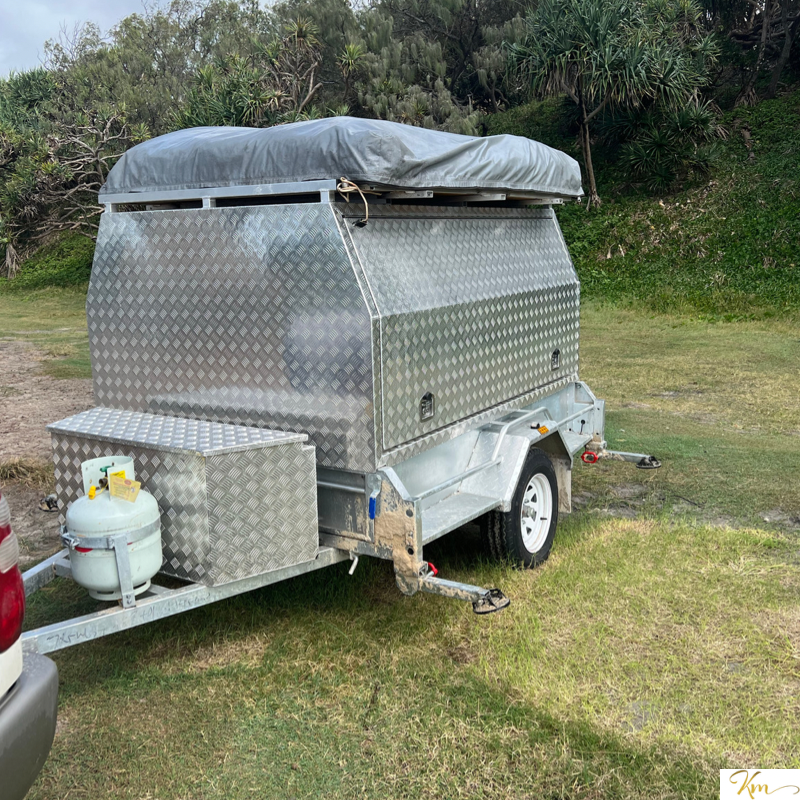 Camping has definitely gotten more comfortable over the years. I am aware some people like swags but my amazement when I got to see the full erect tent, plus a toilet and a hot shower. It was absolutely amazing.
A girl's gotta have a nice hot shower before bed and be able to use the toilet in comfort. I got to lie in a hammock under the shade while watching the waves, the wild life and read a nice book.
We had a daily guest who would wonder around our campsite. I am terrified of all things reptiles, and when my host told me of the visitor who came around the same time I though, nah it can't be true. Imagine the excitement (bahahaha) when he came out and wondered past where I was lying in the hammock. I nearly fell out haha. It was fascinating. Guannas are creatures of habit for sure. Everyday like clockwork.
On one of our morning beach walks, We came across so many things washed off on the beach. There was so much debris some most likely from the recent floods. We saw pontoons, bottles. 
I did however learn something, it is illegal to touch anything that washed off the beach. I know right. We camped out at Teewah beach and that beach is a highway. There was that many logs and debris cars had to drive and manouvre around. My shock was from being told even those trees in the way could not be touch.
I got to see so many Bluebottle jelly fish washed up on the sand and bottles that had been in the water that long they had barnacles on them. I will definitely be taking the kids next time as they will love exploring. It is such an amazing place for families.
My other favourite part was sitting watching the sunset while drinking champagne. Yes I am a woman who enjoys her champagne on the beach. I really was in paradise at this place. Second to Hamilton Island of course. But I am yet to see more of the world.
Who would have known I would end up wanting to do it again. I am looking forward to camping again at this place. Next time I would even want to take the kids. 
his last weekend I was away. I went to the place I lived when I experienced DV with my ex. It has taken me years to be able to drive around town and not have an anxiety attack when I see a car like his. To be able to drive down the street I lived...