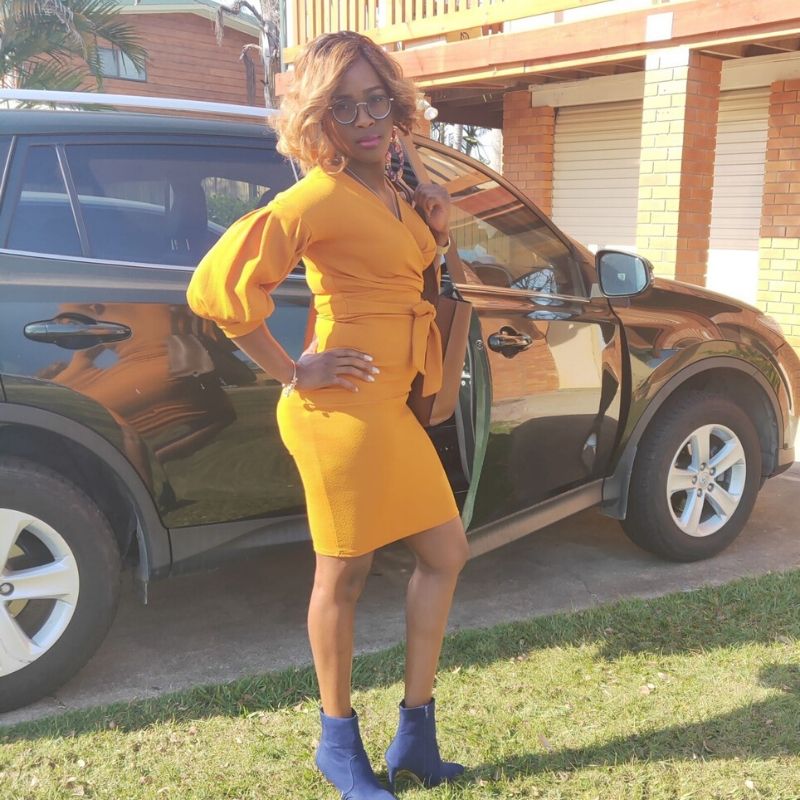 Dress: Pretty little thing, Shoes: Novo. Spectacles: Carla Zampatti. Handbag: Calvin Klein
Since starting my career as a Registered Nurse, I have always worn a uniform to work. A few years back I ventured into a new area of nursing and I get to dress up and look pretty.
I never was the girl who dolled up and looked pretty. Up till i was about 20 I dressed like a tomboy. I still have my moments. Those who know me, know I will wear my hightop sneakers when I am not in heals. I always found something wrong with myself because of that occasional bully. I have your typical African forehead and I am still conscious of that but now I walk around with my head held high with pride. Its a feature I now love the most about myself. I also have long legs with knock knees. Boy did I get bullied about that in school too. Them legs made me move fast as I was a sprinter though haha. Now i get to show them off in heels at work.