Glamping: Weekend getaway vibes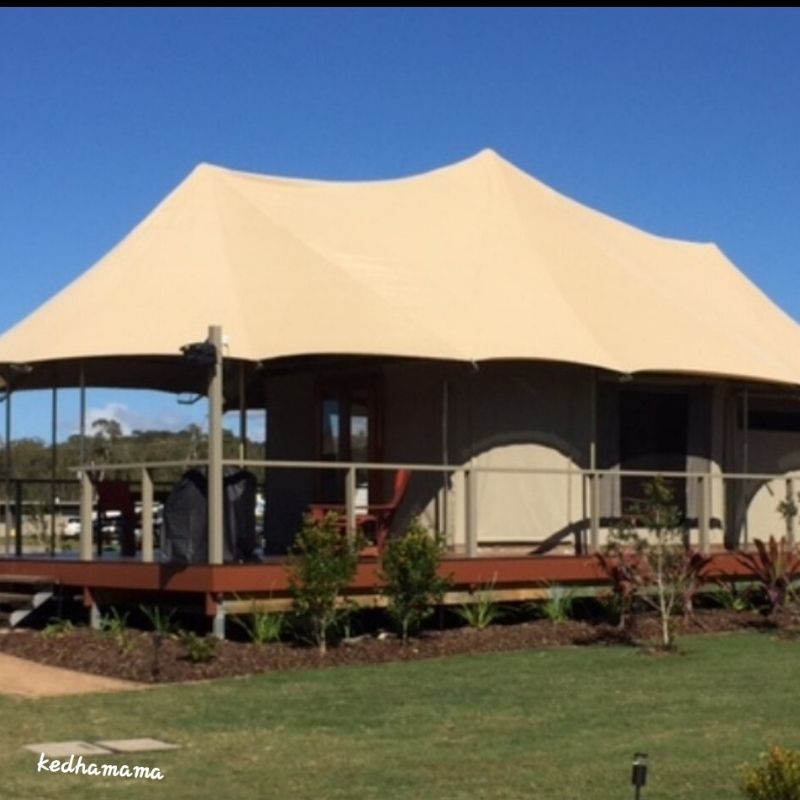 Who here can say they do not like vacations? Anyone? I didn't think so. We all love a good vacation. Whether we are single, married, dating, with or without kids.
Irecently went on a weekend getaway and I gotta say, one of the best vacations I have been to so far. Best part, it caters for both parents and children. You wouldn't believe I was actually camping. Talk about glamping, you all know from my camping post that I cannot pitch a tent even if my life depended on it.
We stayed at the Rivershore resort on the Sunshine coast. I totally recommend this place. If you are like me and cant pitch a tent they have the amazing glamping safari kinda style tents. the camp site is powered but wait for it. This place has an amazing water park. I swear the kids where in the pool all day. They would have gone down those slides a million times. The fun part was seeing the adults letting loose and having a go at the slides. 
Those who cannot swim like myself. Yes I cannot swim, story of my life. To think someone from my past once pushed me into the deep end of a pool knowing I cannot swim only to say, "oh i didn't know the extent of how much you cannot swim." I know right? Anyways that's a story for another day.
If you cannot swim but like to lie in a cabana sunbathing, you can have your food and cocktails brought to you. Yes you read right, the resort will bring your food and drinks to you whether you are by the pool or your campsite.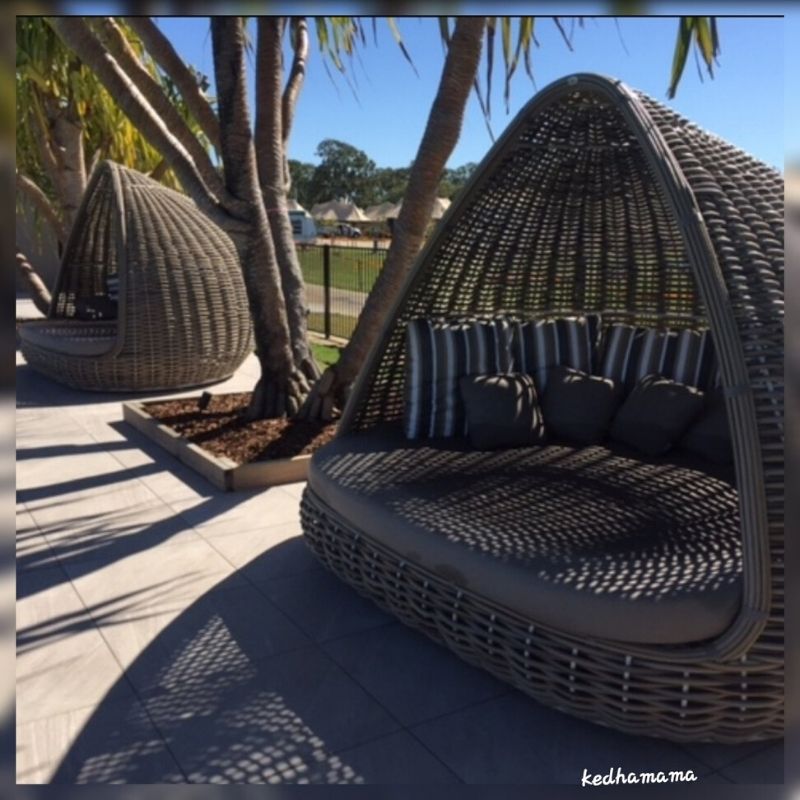 That was the highlight of the weekend after the highlight of the company I was in ofcourse. 
I would definitely recommend this place to any families that are looking for some chill time. Kids have fun while mum and dad, mum or dad, are enjoying some relaxation too.
Check out their website of course: CLICK HERE