Award winning Goat potjie/stew with mushrooms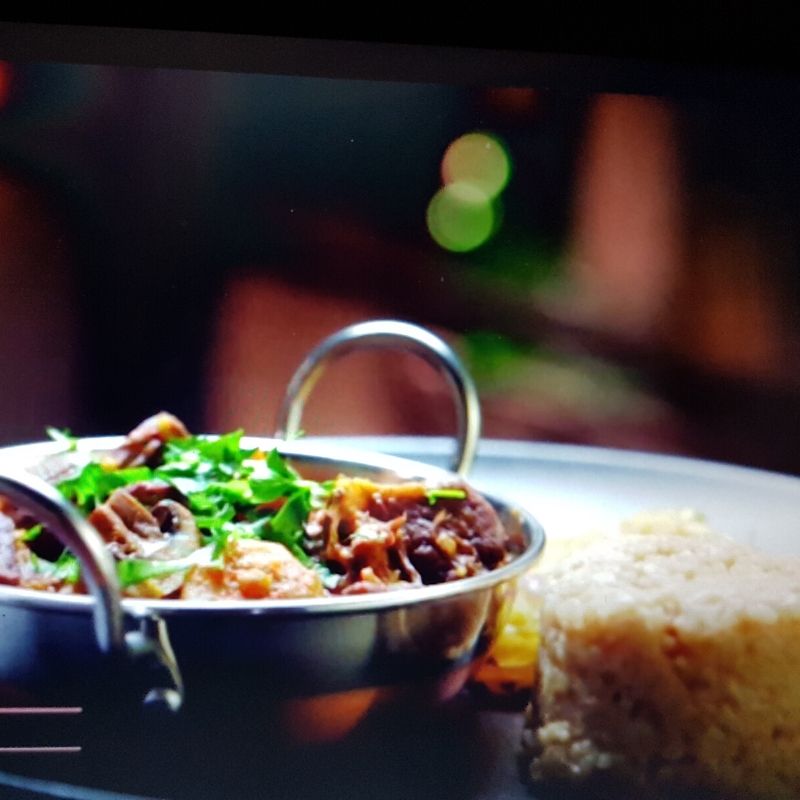 Ihave decided to post my award winning recipe. I never thought a simple home cook like me would beat a professional; chef in the kitchen. I hope you can enjoy my recipe
Potjie is a South African name for a type of stew cooked in a cast-iron three-legged pot. In Zimbabwe, which is where I am from, we use the same type of cast-iron pot, which we call 'bhodho', and we just call the stew a stew – and in this instance goat stew would be 'nyama yembudzi'. This goat stew is common in Zimbabwe, though each family has its own recipe.
INGREDIENTS
500 g goat leg meat, chopped into 3 cm pieces
1 brown onion, roughly diced
4 tomatoes, roughly chopped
2 tbsp tomato paste
250 ml (1 cup) red wine
3 carrots, sliced
5 potatoes, chopped into 2 cm pieces
400 g small brown mushrooms, quartered
METHOD
For the goat stew, heat 2 tbsp oil in a large frying pan over high heat, add the goat and brown all over. Transfer to a pressure cooker, making sure to scrape in the browned bits on the base of the pan. Add the onion, tomato, tomato paste and wine. Seal the pressure cooker according to the manufacturer's instructions and cook on high pressure for 45 minutes.
When ready, release the steam and unseal the pressure cooker according to the manufacturer's instructions.
Strain the liquid and place in a large saucepan over medium-high heat. Set aside the goat meat and keep warm.
Add the carrot, potato and mushroom to the liquid in the pan cook until the vegetables are tender and the sauce has reduced.
Add the goat and cook for a few minutes until warmed through.
For the cabbage salad, heat 1 tbsp oil in large frying pan over medium heat, add the onion and cook until softened. Add the cabbage and tomato and cook for 5 minutes till tomatoes are soft. Season with salt and pepper. Set aside and keep warm.
For the peanut butter rice, cook the rice in a saucepan according to packet directions until tender and fluffy. Add the peanut butter, stir to combine, and warm through over medium-low heat for 1 minute. Garnish with the parsley.
Serve the goat stew with the cabbage and rice on the side.
*  I tried this for breakfast with poached eggs. Worked so well after night shift, filled a hole